Some of my favorite dresses at the red carpet of the 2013 Grammy Awards are in today's post. I must say that Rihanna looked amazing with that hair and dress color, even though she didn't really respect the dress code, flashing her nipples through the sheer material. This year the Grammy attendants needed to follow some rules, that banned thongs, exposed nipples, bum cracks, sideboobs and underboobs. Pretty clear rules, that some, as Rihanna didn't follow.
What do you think about these looks? Which one do you like the most?
Aquí os maestro algunos de los diseños que más me han gustado de la alfombra roja de los Grammy de este año 2013. Rihanna estaba guapísima en ese color y con ese pelo. El vestido me parece precioso, aunque las transparencias en la zona del pecho, excesivas. Algunas fotos las muestran más claramente, y es que por un lado, es Rihanna, así que tenía que dar de algún modo la nota. Y digo esto, porque este año se habían puesto ciertas normas de etiqueta, tales como no ir con tangas visibles, que no se mostraran los pechos de lado o excesivamente de frente, etc… y Rihanna, al igual que Kate Perry y alguna que otra, como Jennifer López, se han olvidado de cumplimentar con las reglas. Algunas otras han ido elegantes sin tener que dar la nota. ¿Qué os parecen estos diseños? ¿Con cuál os quedáis?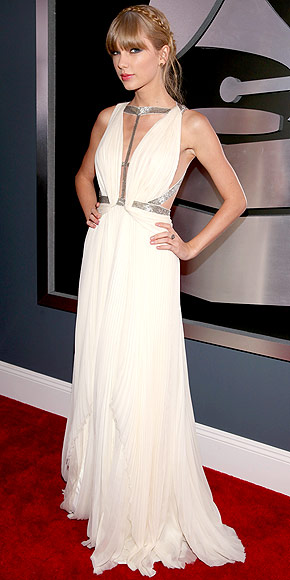 Designer: J.Mendel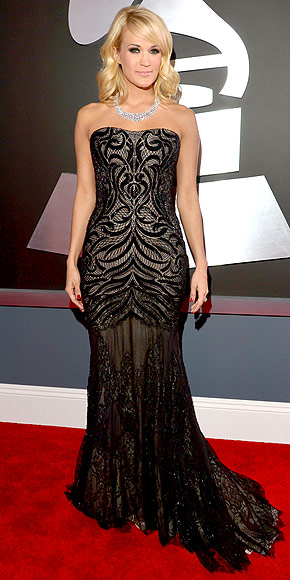 Designer: Roberto Cavalli
Necklace by: Johnathon Arndt ($31 million!!!!)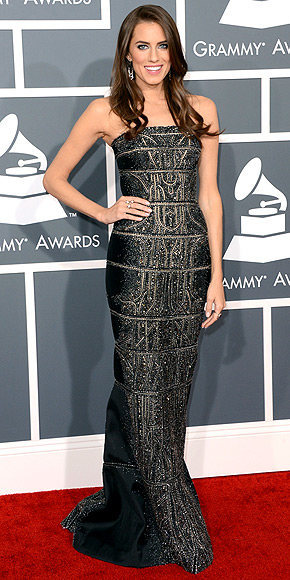 Designer: KaufmanFranco